What is the State Infrastructure Strategy?
The Strategy sets out Infrastructure NSW's independent advice to the NSW Government on the State's needs and strategic priorities for infrastructure over the long term.
Staying Ahead: State Infrastructure Strategy 2022-2042 is framed around 9 long-term objectives, each with a dedicated chapter. The Strategy makes 57 recommendations (102 including sub-recommendations) to the NSW Government aimed at improving outcomes and living standards for the people of NSW.
About the Strategy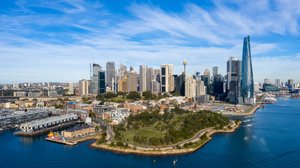 ---
Explore the Strategy
Discover key aspects of the Strategy and find what's most relevant to you.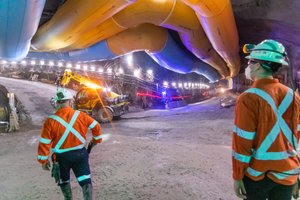 Browse each of the 9 long-term objectives underpinning the Strategy, including the challenges and opportunities facing NSW.
Better outcomes for NSW communities
"Physical infrastructure is a means to achieving an end: it is an enabler for delivering better outcomes for NSW citizens"
— Staying Ahead: State Infrastructure Strategy 2022-2042
Download the report
Read the Strategy in PDF format.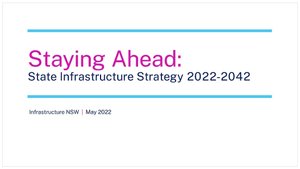 ---
Related links
This document forms the NSW Government response to Infrastructure NSW's advice and supports the strategic direction of the Strategy.
Learn about the role of Infrastructure NSW in delivering the 20-year State Infrastructure Strategy.
Discover projects that the NSW Government is currently planning.